I t starts with our commitment to providing members with everything they need to stay healthy, including access to the most accurate, up-to-date information out there.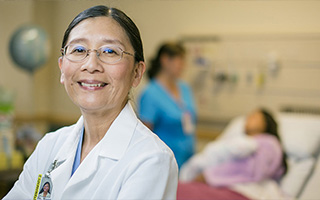 Because at Hawaii Permanente Medical Group, we believe the decisions our members make about health are the most important they'll ever make, for themselves and their family.
So why HPMG?
The Benchmark for Care
In three words, the best care.
Kaiser Permanente Hawaii has ranked as the number one health plan in the state and is among the top 25 nationwide, according to the National Committee for Quality Assurance's 2013-2014 report.
We invented coordinated care, and our hallmark is prevention. It's no wonder our primary care physicians, and the clinics in which they work, achieved the highest level of recognition for NCQA's Patient-Centered Medical Home program.
Once members experience our coordinated approach to health, they'll quickly see why we are among the nation's leaders in setting a new benchmark for care.
This team approach is reflected in everything we do.
The Best Teams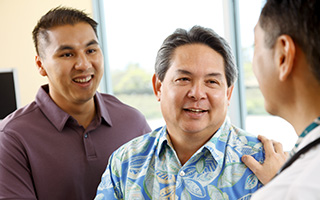 It starts with the fact that Kaiser Permanente isn't just an insurance company. We are also the state's largest group practice, with over 600 doctors and 100-plus specialties, led by physicians and providers dedicated to ensuring every member receives the best care possible. HPMG offers a complete range of specialties and is staffed with highly trained physicians who are experts in their field. Together with our partners on the insurance side, we are a single organization united by a common goal: doing what's best for each member.
This team approach is reflected in everything we do. Instead of a disjointed process involving multiple independent care providers such as labs, imaging facilities, doctors and specialists, we are one ohana. At Hawaii Permanente Medical Group, we work in dedicated care teams tailored to each member.
At Hawaii Permanente Medical Group, it's all about leading the way and getting better as you go.
That's why if you're looking to experience the best care, you want to be here.