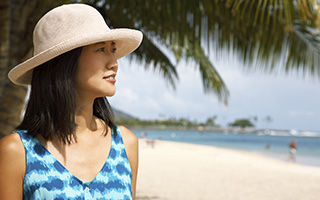 A
nxiety.
Depression.
Severe and persistent mental illness.
Family and relationship problems.
Grief.
Sometimes it's difficult to point at what hurts.
At Hawaii Permanente Medical Group, we approach behavioral health as a team to provide the highest-quality, most comprehensive care from the time of diagnosis throughout our highly individualized treatment plans.
Our group of specialists is among the best that can be found anywhere. The team spans a wide range of disciplines, from board-certified psychiatrists and psychologists to licensed clinical social workers, certified substance abuse counselors and clinical nurse specialists.
What it comes down to are the needs and preferences of each individual member, and our ability to provide the care that is the most comfortable and effective for them.
Not only are all of our psychiatrists board-certified, which is unique in Hawaii, many are also certified in subspecialty care, such as Child and Adolescent Psychiatry, Geriatric Psychiatry, and Addiction Medicine. This ensures that all of our members receive the highest level of clinical expertise and directly benefit from the most recent advances in medical and behavioral science.
What it comes down to are the needs and preferences of each individual member, and our ability to provide the care that is the most comfortable and effective for them.
Our counseling services have been distinguished as the best of the best in Hawaii for four years in a row.
Whether in one of our medical clinics or at a specialized behavioral clinic, individual psychotherapy or group therapy, inpatient or outpatient, help is always available to provide excellent care.
For peace of mind, our members want to be here.
BEHAVIORAL HEALTH SERVICE LINE
Specialist
Psychiatrists

All associate psychiatrists are board certified

Some are double-boarded in both adult and child psychiatry

Others are boarded in addiction medicine and geriatric psychiatry

Psychologists
Licensed Clinical Social Workers
Certified substance abuse counselors
Clinical Nurse Specialist
Psychiatry Services
Psychiatry services dedicated to diagnosis, treatment and prevention of mental illness
Individual psychotherapy: evidence-based treatment to improve quality of life by increasing level of functioning for individuals, couples, families or groups
Group therapy: evidence-based treatment useful for improving quality of life, relationships, and an individual's sense of well-being
Anger management
Acceptance and change
Depression and anxiety
Chemical Dependency Intensive Outpatient program
Psychoeducation Groups
Incredible Years parenting program
Incredible Years teen program
Couples communication skills for harmony and growth
Anxiety mastery
Healthy boundaries
Parenting the ADHD child
Seniors Wellness Group
Getting into action: for depression
Online Support
Information about mental health & emotional wellness

Anger and forgiveness

Grief

Panic attacks and anxiety

Self-confidence

Stress

Relaxation and wellness

Sleep

Podcasts - living healthier

Podcasts - emotional wellness

Signs of depression

Medications & alternative therapies

Tips to keep life in balance

Links to related sites

Reduce stress

Help with insomnia

Manage depression

Manage chronic pain

And more
If you need more information about any of the services listed here, please contact us. We are always here to help you.
Oahu
432-7600
Neighbor islands
888-945-7600 (toll free)